Apparently they were departing as part of a scheduled flyover....serious injuries to the pilot...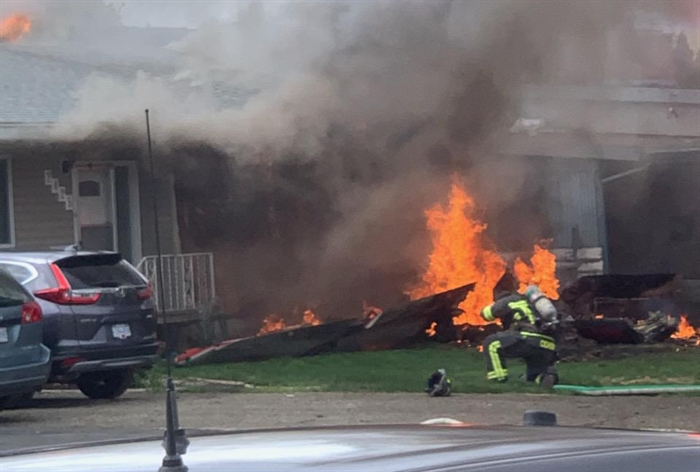 One of the snowbirds set to fly from Kamloops to Comox this morning has crashed in a Kamloops neighbourhood.

Witness Mike Trafford lives about a block and a half away from the crash site on Glenview Avenue, he said.

Trafford said he was watching the snowbirds take off this morning at about 10:40 a.m., and watched as one of the jets did a barrel roll, which he didn't think was unusual until he saw that the pilot was ejected from the plane.
There is video of the departure and crash here:
'I'm in shock:' Witness sees snowbird pilot ejected from plane before crash in Kamloops neighbourhood
Between the drone near miss, T-birds near miss, and this, I can't imagine the public will be as enthusiastic about these fly-overs, though I hope they continue.