Lol, couple things.

Firstly that was seggys joke on you. It was hilarious and I don't mind you bringing it back.

Yeah xj. You had a chance for a fresh start, even told everyone you could think of online or in crew rooms you were going to Gojet in an effort to hide out, then pulled your shtick at virign on their web boards...for years.

As for your newest merger you know more now than you did then. But as an xj guy back then, your ruckus was hilarious once you turned against your own. I thought you had mental instability so I never thought to leak info to you so you'd go after your own union, but that was a great move by the union. You are a "useful idiot" in that way and I can name at least 6 guys from the edv side who went to Alaskan who are union volunteers and knew exactly who you were still. Aviation is a small world, but your so smart at everything I'm sure that'll never affect you.

You went back to college 15 years ago, I went back about 8-4ish, so, idk man, who is diving back in time here? The truth is you, like most humans, are a creature of habit. Your habit is to go way over the line in every way, pretend you're the victim, and you're way too sloppy to keep yourself anonymous or out of trouble. I don't find anything meritorious in your posts or thinking so ignoring you improves my experience here.
Only to keep the record straight and correct those false statements. Never did I hide anything about where I was going, don't know what GoJet reference you're making. I (dumbly) put a large pic of a VX plane on my good bye thread so I never hid anything, so that's just to set that record straight. About the union leak, I did figure out who it was. The email sent to me was by a false name but the info he sent was accurate. It was a direct copy/paste. I didn't have any problems calling it out like it was - and from what I heard afterwards, JH was prohibited from ever touching any merger committee position again. I know all the people at 9E who went to both VX and AS. I've treated them all professionally and don't get into any pi$$ing matches anymore.
I graduated college in '06. You are talking about history that was during merger/SLI time so that was 2010 and the list came out 2011. That is diving back a good 9 years (almost 10 in one month). I admit I should have handled that merger in 2010 better, just kept my mouth shut, because nothing was going to make a difference in the final outcome. I learned from it and this time around kept it zipped up and let the contract and SLI play out however it did. In that sense I learned and bettered myself there. I've moved on and let bygones be bygones. But some people like you just can't seem to let that go. That I find weird, considering how inconsequential it was and how irrelevant it is in 2019 almost 2020. But hey, you do you. If you'd like, I could give a doll and you can show where it still hurts? Or you could just: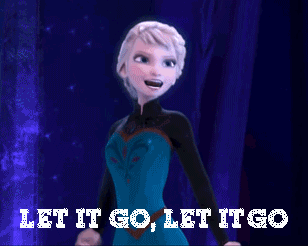 Last edited: